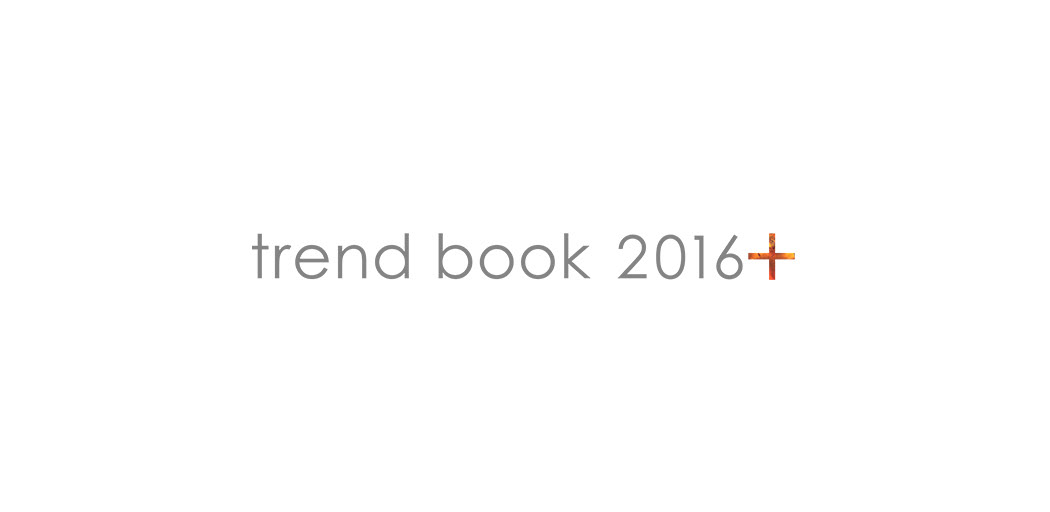 Our transparent showcases were used during Amberif 2016 - an international fair of amber industry. 
Credits:
-
project management:

Syrius Group


motion design:

Piotr Wesołowski (Syrius Group)
art direction/curator:

prof. Sławomir Fijałkowski (ASP)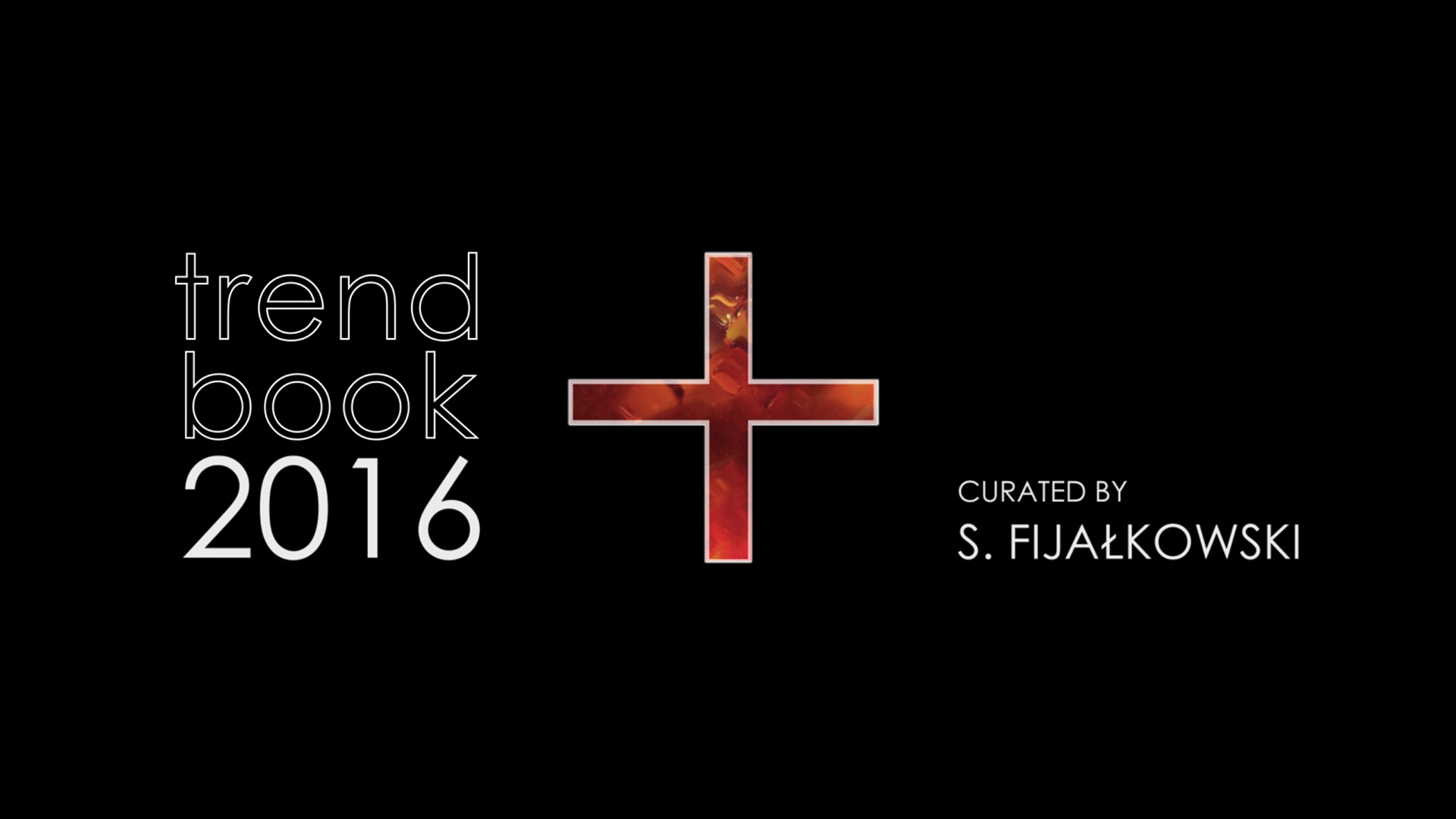 The showcases presented Trendbook 2016+, the Academy of Fine Arts' publication
systematizing current stylistic trends in product design.
The publication was divided into five chapters, based on five main leitmotifs:
Cuprum, Stone Age, Fractal Geometry, Low Resolution, and CMYK.
Each of them was a topic of separate transparent showcase, with a multimedia presentation dedicated to it.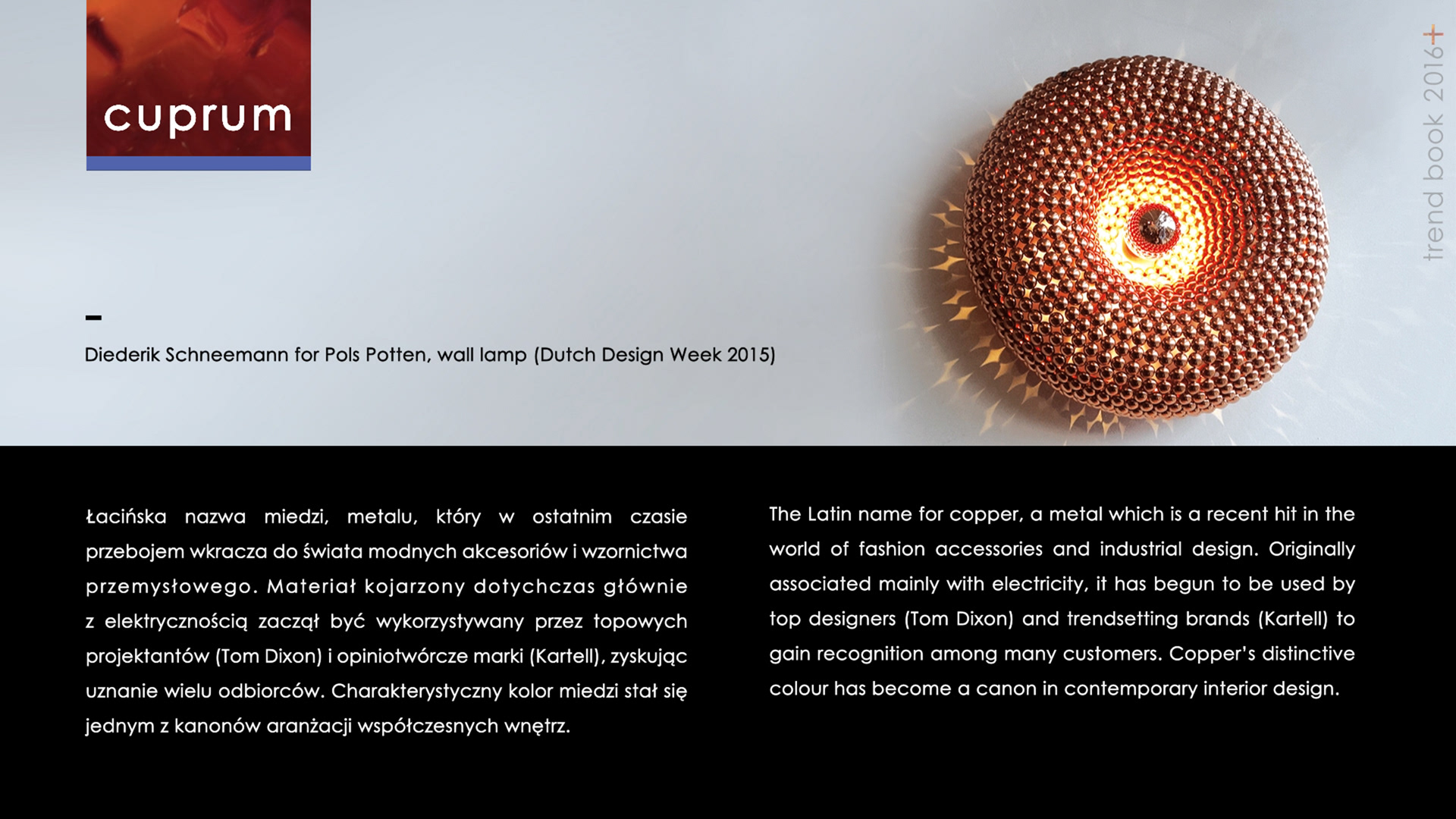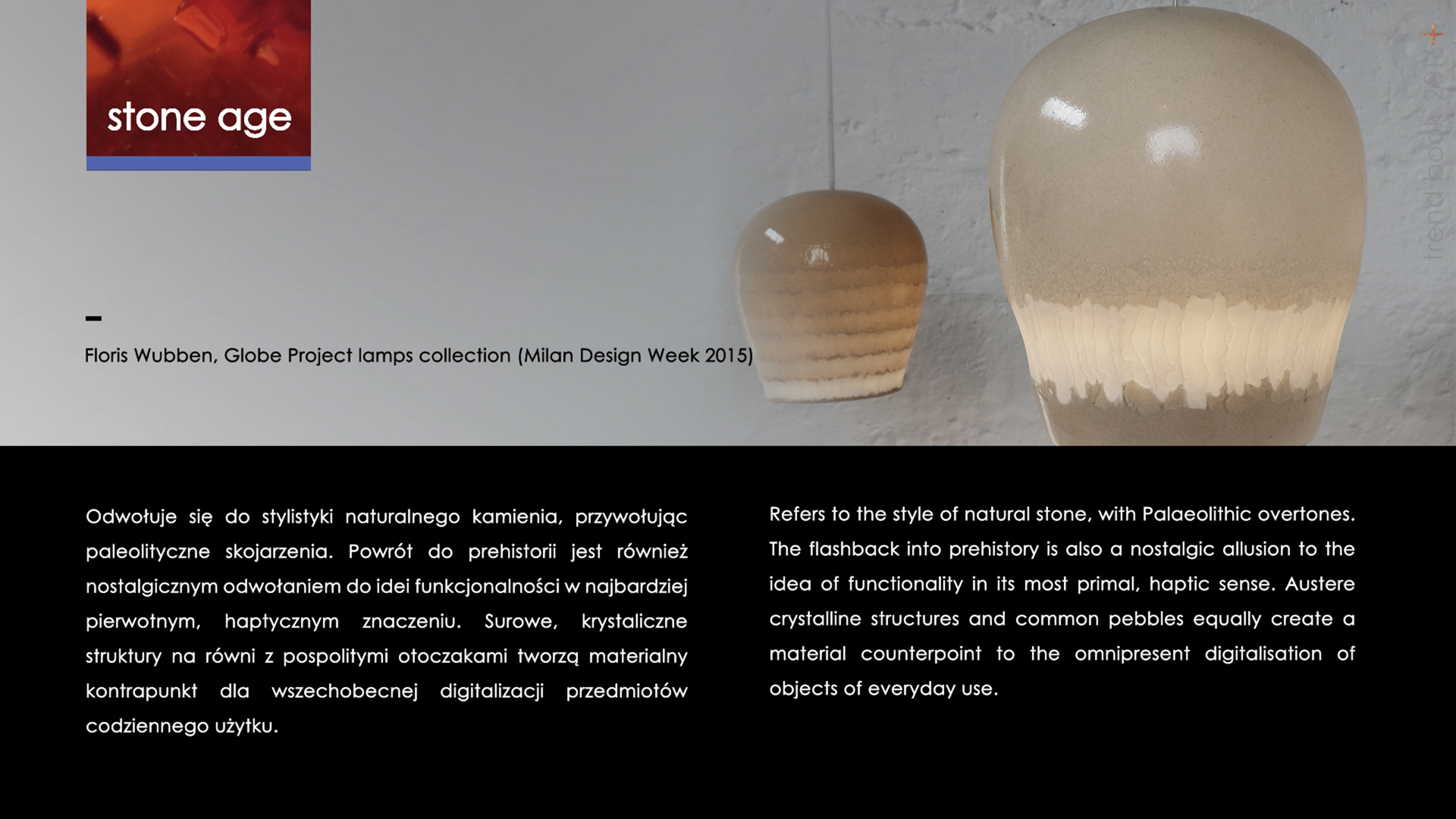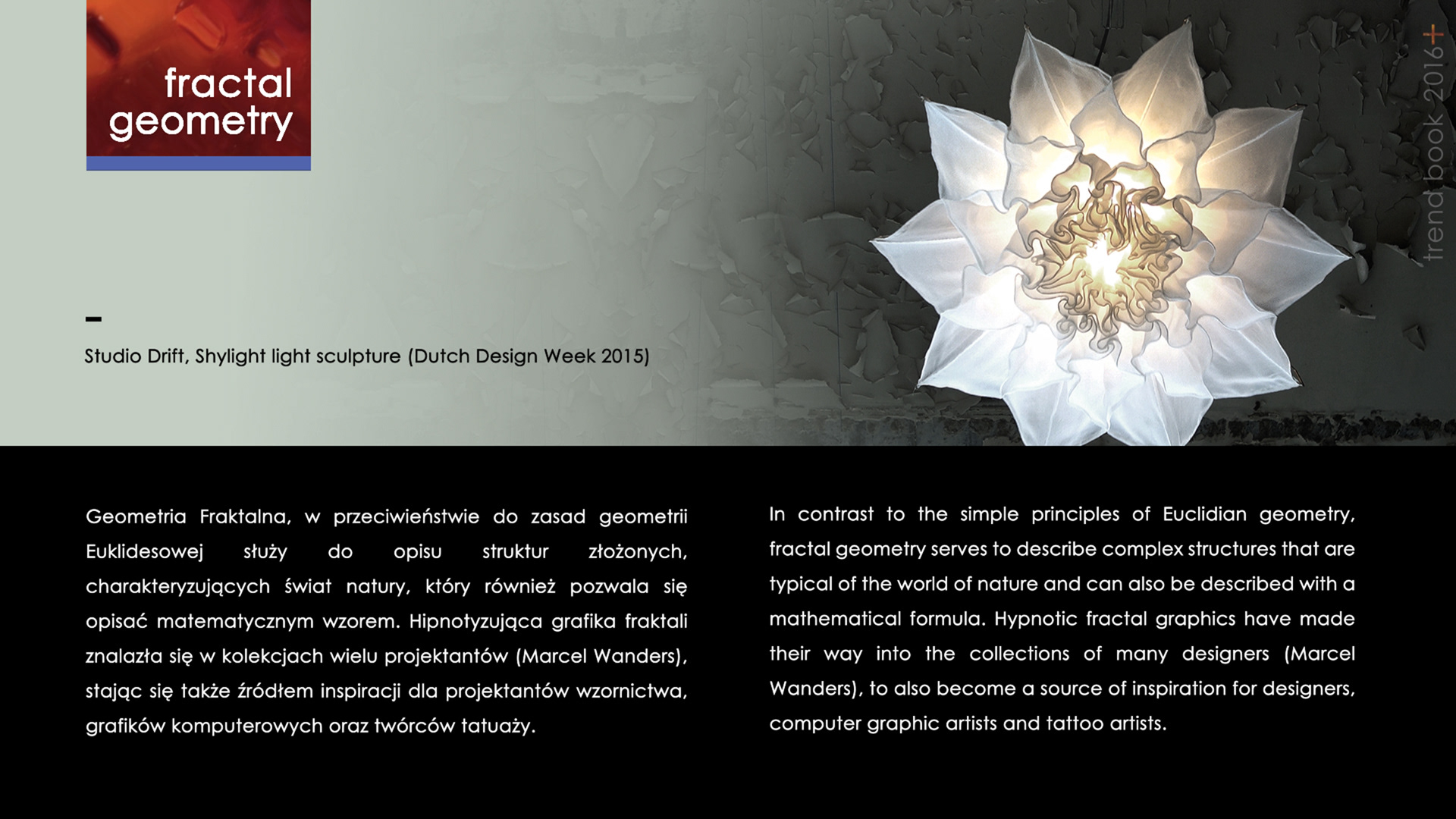 Each of the presentations featured both world examples illustrating the trend,
and chosen works of the Academy (the latter being exhibited within the showcase).